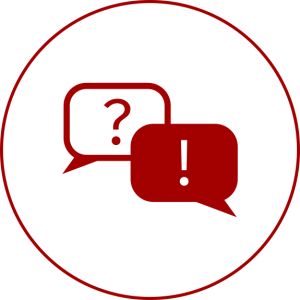 Experts and members from all partner sites of the WGGC have constituted 5 Special Interest Groups (SIGs), working groups focusing on topics relevant for operational and strategic decisions by the WGGC management.
SIG 1: Public Outreach & Teaching

Leaders: Björn Usadel & Dagmar Wieczorek (HHU Düsseldorf)

Major tasks of SIG1 concern public outreach, knowledge transfer, teaching and career support. Latest news on the DFG calls or on workshops and meetings are announced on the WGGC webpage and our Twitter account (@WGGC_de). The website is linked to our profiles page and aims to connect interested researchers to experts within our consortium using the Harvard catalyst profiles semantic web application as blueprint. With this tool, potential collaborators can be easily identified based on research topics, expertise on techniques or publications. Due to the positive feedback, the WGGC profiles page functions as a template for the NGS-CN and is extended by the NGS-CU to include experts from the whole competence network (https://ngs-kn.de).
In 2021, we launch the NGS webinar series.
In this SIG we also organize workshops and progress meetings to inform collaborators and interested researchers about developments in the WGGC project but also to connect scientists working in the various fields of genomics. For example, WGGC2020 News and Views meetings were held in Bonn and Düsseldorf in early 2020.
A major goal is the training of a new generation of researchers in the field of genomic life science research. Measures include dedicated training, exchange between researchers at various levels and teaching. Training courses offered include inter alia a Snakemake Tutorial run by Johannes Köster, the lead developer of Snakemake and a three-day coding workshop on Computational Genetics, and Application in Variant Interpretation hosted by the Lal Research Group at the CCG, Cologne. We also aim at provision of equal gender opportunities at all levels.
SIG 2: Strategy & Science

Leader: Markus Nöthen (University of Bonn)

A major focus of SIG2 is the positioning of the WGGC within other networks. It will be critical to increase the visibility of the WGGC, which will be achieved by actively seeking contacts in other key centers and networks such as DKFZ, Helmholtz, LifeTime Initiative and others. Legal frameworks for this activity are currently established. In the long term it is planned to acquire large sequencing projects outside of the specific DFG NGS calls. Screening of potential third-party funds other than those from the DFG is taking place systematically. The focus for future applications will be on information technologies and artificial intelligence to complement the currently funded sequencing developments. Future links will also include biobanks (e.g. in the area of the Leibniz Institutes) and exploring partnerships with industry is currently ongoing.
SIG 3: Technology & Production

Leader: Nicolas Casadei (University of Tübingen)

The SIG 3 harmonizes and develops lab management and NGS technology
and production standards within the WGGC. All 3 core leaders of WGGC
production sites as well as representatives of other high-throughput NGS
labs in West Germany and researchers with distinct NGS experience work
together on the following tasks.

Development & evaluation of new technologies, implementation of new protocols 

NGS is a fast evolving field and our first task is definitely our
favorite one. We identify upcoming tools, share our future plans, and
coordinate efficient implementation.

Exchange of experience, transfer of expertise   

Our NGS labs have complementary expertise and different foci. Within
SIG 3 we cooperate on all levels from short consultations to meetings
and lab rotations to deepen our know-how and expand our portfolio more
effective than anyone of us could do on his own.

Sharing of SOPs, common quality management, harmonized price lists

Common applications should be standardized to allow comparability and
reproducibility to improve quality of NGS data in the community.

Documents for download:

 
SIG 4: Statistics & Computing

Leader: Johannes Köster (University of Duisburg/Essen)

SIG 4 advises on, harmonizes, develops and consolidates analysis pipelines to be used for automated (secondary) NGS data analysis within the WGGC. It also offers optional non-standard (tertiary) data analysis in collaboration with SIG members. Furthermore, new developments and additional requirements concerning High-Performance-Computing (HPC) are addressed. Data security aspects related to HPC are dealt with in SIG 5.

Standard automated data analysis

Secondary data analysis
High-throughput analysis pipelines for standard tasks
Includes genomics, epigenetics, RNA-seq, ChIP-seq, Long-read and single-cell sequencing
Covers a broad range of kingdoms & species, e.g. humans, selected animals, plants and microbes
Involves statistical and bioinformatic approaches

Non-standard data analysis

Tertiary data analysis in collaboration with
one or more SIG 4 members
Optional, i.e. requires agreement by the SIG
member(s) before the project
SIG 5: Data Management & Protection

Leader: Susanne Motameny (University of Cologne)

The SIG 5 harmonizes data management and data protection standards within the WGGC. For this purpose, it compiles common guidelines concerning data management, data protection, and data privacy which all WGGC sites will adhere to. Furthermore, it actively pursues the standardization of data protection and data privacy policies within the next generation sequencing competence network. 

Data Management

The SIG 5 discusses and defines harmonized strategies for

Laboratory information management system (LIMS) to track project processing in the lab
Sample registration
Organization and automation of the data flow within the WGGC IT-infrastructure
Delivery of results to cooperation partners and users
Data archiving
Documentation and reporting

Data Protection

High data security and data privacy standards are mandatory when
processing next generation sequencing data. The SIG 5 therefore makes
recommendations and defines the WGGC standards for

Technical and organizational data protection measures
Implementation of data privacy regulations according to the EU-GDPR

 
Members
SIG 1: Public Outreach & Teaching
Sebahattin Cirak, UoC
Alexander Dilthey, HHU
Robert Meyer, RWTH
Lars Podsiadlowski, UBO
Alvaro Rada-Iglesias, UoC
Alfredo Ramirez, UoC
Laura Rose, HHU
Melanie Sapp, HHU
Joachim Schultze, UBO
Thomas Eggermann, RTWH
Irene Esposito, HHU
Johannes Köster, UDE
Lena Peitzmann, HHU
Heiko Schoof, UBO
Benjamin Stich, HHU
Antonella Succurro, UBO
Thomas Wiehe, UoC1
Kerstin Ludwig, UBO
Atie Kashef, UBO
---
SIG 2: Strategy & Science
Andreas Beyer, UoC
Arndt Borkhardt, HHU
George Coupland, MPIPZ
Alexander Dilthey, HHU
Nils Gehring, UoC
Per Hoffmann, UBO
Ingo Kurth, RTWH
Bernhard Misof, UBO
Michael Nothnagel, UoC
Markus Nöthen, UBO
Peter Nürnberg, UoC
Sven Rahmann, UDE
Alfredo Ramirez, UoC
Sigfried Roth, UoC
Karl Schellander, UBO
Andreas Schlitzer, UBO
Antonella Succurro, UBO
Thomas Wiehe, UoC
Atie Kashef, UBO
---
SIG 3: Technology & Production
Leader: Nicolas Casadei, University of Tübingen
Matthias Begemann, RWTH
Sebahattin Cirak, UoC
Stefanie Heilmann-Heimbach, UBO (Core leader Bonn)
Per Hoffmann, UBO
Bruno Huettel, MPIPZ (Max Planck-Genome-centre Cologne)
Karl Köhrer, HHU (Core leader Düsseldorf)
Florian Kraft, RWTH (NGS lab IGH Aachen)
Michal Schweiger, UoC
Achim Tresch, UoC
Björn Usadel, RWTH
Sven Rahmann, UDE
Andreas Schlitzer, UBO
Heiko Schoof, UBO
Michal Schweiger, UoC
---
SIG 4: Statistics & Computing
Andreas Beyer, UOC
Ivan Costa, RWTH
Alexander Dilthey, HHU
Gunnar Klau, HHU
Johannes Köster, UDE
Peter Krawitz, UBO
Andreas Buness, UBO
Ruben Garrido Oter, MPIPZ
Alexander Probst, UDE
Heiko Schoof, UBO/INRES
Holger Schwender, HHU
Benjamin Stich, MPIPZ/HHU
Holger Thiele, UOC
Achim Tresch, UOC
Thomas Ulas, UBO
Thomas Wiehe, UOC
Ulrich Lang, UoC
Viktor Achter, UoC
Alexander Donath, UBO
Per Hoffmann, UBO
Susanne Motameny, UoC
Tobias Marschall, HHU
SIG 5: Data Management & Protection
Leader: Susanne Motameny, UoC
Deputy leader: Peter Krawitz, UBO
Viktor Achter, UoC
Alexander Donath, UBO
Stefan Herms, UBO
Ulrich Lang, UoC
Holger Schwender, HHU
Harald Surowy, HHU
Holger Thiele, UoC