Our annual NGS-CN Workshop is on the way!
The NGS-CCs will meet on site internally, hosted by the NCCT in beautiful Tübingen on April 13th and 14th.
A public NGS-CN Workshop on April 14th will be available online in hybrid mode, starting at 9:45 until 14:00.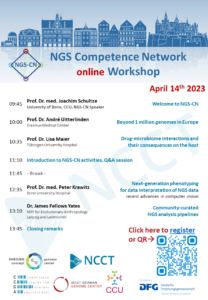 REGISTRATION is free of cost and via QR on the poster or via the link.